NeoDry Series  Compact & Air Cooled Dry Pump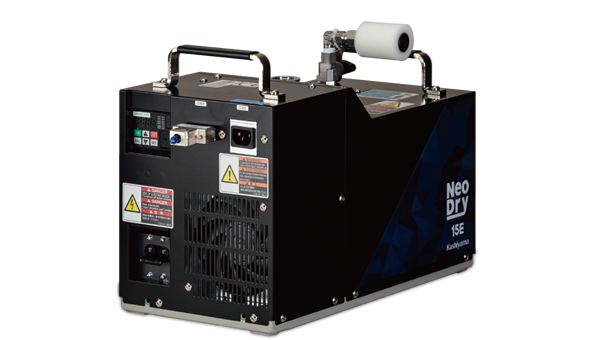 NeoDry Series
Model
Max. pumping speed
Ultimate pressure
NeoDry7E
110L/min (7m3/h)
0.05mbar(5.0Pa)
NeoDry15E
250L/min (15m3/h)
0.01mbar(1.0Pa)
NeoDry30E
500L/min (30m3/h)
NeoDry36E
600L/min (36m3/h)
NeoDry60E
1,000L/min (60m3/h)
NeoDry100E
1,670L/min (100m3/h)
0.02mbar(2.0Pa)
NeoDry300E
5,000L/min (300m3/h)
0.003mbar(0.3Pa)
MU-GX Series  Energy Saving, Compact & Water cooled Dry Pump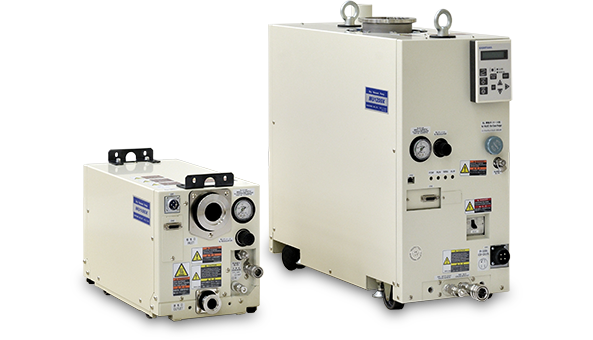 MU-GX Series
Model
Max. pumping speed
Ultimate pressure
MU100GX
1,660L/min (100m3/h)
0.015mbar(1.5Pa)
MU180GX
3,000L/min (180m3/h)
MU300GX
5,000L/min (300m3/h)
0.005mbar(0.5Pa)
MU600GX
10,000L/min (600m3/h)
MU1200GX
20,000L/min (1,200m3/h)
Select a Right Pump
for the Application
General Industry
Air Cooled Vacuum Pump for Low Cost of Ownership, Long Life & Maintenance Cycle. Fit right in for Industrial Application such as Analytical, R&D Laboratory Equipment.
Light Process Application
The Industry's Smallest Pump with the lowest power consumption. On Board Pump, Ideal for Installing in any Tools.
Select a Right Pump
for the Performance
Spec. & name of products are subject to change without prior notice.